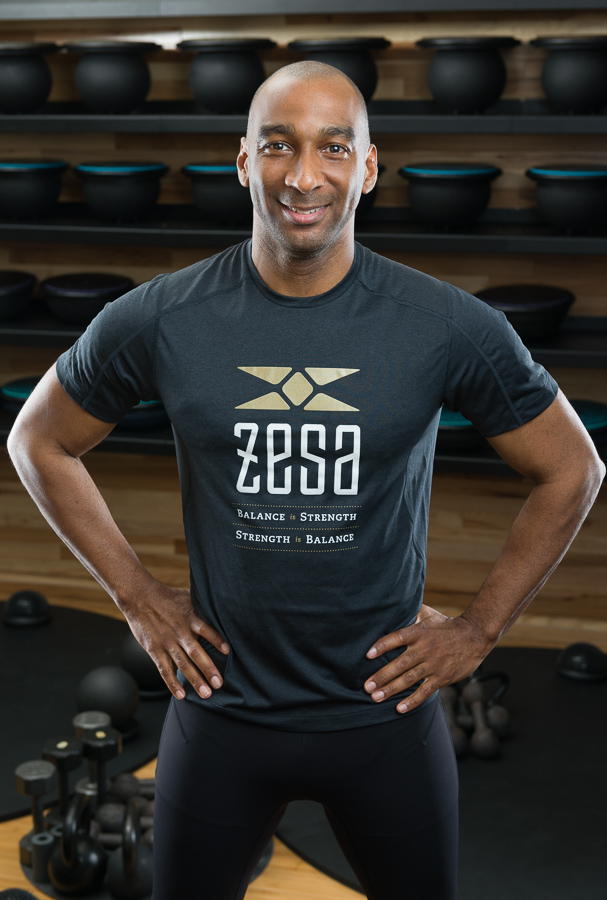 The New Floor for Athletic Training & Fitness
ZeSa is a cutting edge, never-before-seen fitness breakthrough that is the logical evolution of the two biggest themes in contemporary training—balance training and functional training. In development for 15 years by fitness expert Shanti Rainey, the program's guiding principle is 
Balance is Strength/Strength is Balance ™
.  ZeSa incorporates the science behind instability training into its unique program to help the human body improve strength and balance, resulting in peak performance and maximum health and wellness.
What problems does ZeSa solve in the fitness world?
The fitness industry has so many different options, it's hard to know what is best for each individual. ZeSa Fitness is the all-encompassing balance, strength and cardio workout that suits and challenges everyone from beginners to fitness enthusiasts and elite athletes. The program generates maximum muscle recruitment through the combination of unstable training and a progressive exercise methodology. The results are improved strength and peak performance at every level. And, ZeSa workouts take advantage of the body's natural fitness blueprint with low impact routines that focus on natural movements performed in equilibrium to reduce stress on specific muscles and joints. For purchasing or investor info please email Cindy@zesafitness.com.
hr>
What Makes ZeSa Unique?
At the heart of ZeSa and what makes ZeSa unique from all other programs is its focus on training on a progressive series of rotating, unstable training platforms called ZeSa Activators. Unlike many "balance products" currently on the market, ZeSa Activators have rotating platforms, and the result is a far more dynamic and rapid development of strength, agility and balance based on the abundance of "bio-feedback" generated by the instability and rotation.  In addition, ZeSa Activator Training Platforms come in a series of progressively challenging heights and configurations, thus the Activators are appropriate for multiple uses by multiple populations. For purchasing or investor info please email Cindy@zesafitness.com.

hr>
---